Polyureas for protection systems
For its good performance, polyureas are a fantastic material to be used as protection membranes in many fields. The hot projection allows a homogeneous application of several thicknesses, different finishes and very fast curing. In our range of polyurea for industry you will find polyureas of different hardness and flexibilities for all types of applications. Even so, polyurea remains a very light product with great stability.
Rayston Spray – The range of polyureas for industry
At Krypton Chemical we have realized the importance of being able to offer the quality of our pure and hybrid polyureas with different hardness and densities. For this reason, we have developed a specific range of polyureas for different uses, classified by their properties of hardness and their nature.
Our pure polyurea Rayston Spray P3030BM, for example, is ideal as a shield to reinforce structures against damage that can cause explosions.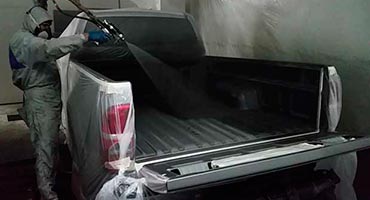 But polyureas not only stand out as protective layers. We invite you to consult our section of industrial systems to discover what can be done with these incredible materials.
And if you need more information about our range of polyureas or other products specific to industry, do not hesitate to contact us. Our technical team will be happy to assist you and discover how we can be useful with your next project.
Feel free to contact us. Krypton Chemical will be with you in your project from planning to execution of the work.
Do you want to be a Krypton distributor?
We have representation in all continents and continue to expand our territory.