Pavements require paint finishes and resistant resins to protect them against the different challenges of each day: wear and scratches, high loads or daily cleaning with chemical products. At Krypton Chemical we offer a wide range of epoxy, polyurethane and polyaspartic finishes for your floors.
The polyurethane finishes have excellent properties thanks to their hardness and flexibility. At Krypton Chemical we have the following polyurethane products for finishes.
Floor Top 1K – Aliphatic polyurethane finish
Floor Top 1K is a monocomponent polyurethane resin. Its aliphatic character allows protection against yellowing and colour change, making it a very requested finish for flooring systems. It offers a high resistance to abrasion and chemical agents.
Colodur Eco – Shiny, Matt or Satin finishes for your floor
Aliphatic polyurethane resin without solvent, for hard and flexible coatings at the same time. High resistance to abrasion and chemical agents. The shiny product is available in pigmented version, matt and satin versions only available in colourless varnish for a second layer.
In addition, it is possible to mix Colodur Eco with an anti-slip additive to achieve an anti-slip version for exterior floors.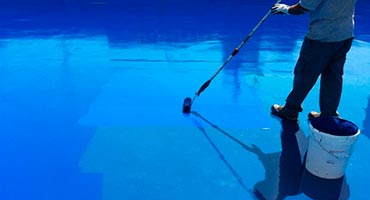 These products offer a great resistance and suppose good protective paints for concrete floors.
EP Coat F – Pavement with food contact
Pigmented epoxy coating for the protection of diverse surfaces and concrete pavements in contact with food. Certificate according to regulation EU 10/2011, plastic materials and objects destined to come into contact with food.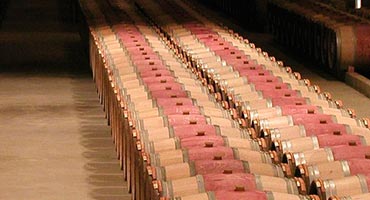 EP AquaCoat Painting – Painting for parkings
Water-based two-component epoxy paint, pigmented for the protection of concrete surfaces and pavements. Waterproof to water, but permeable to water vapor. Available in satin or shiny finish.
EP Coat 100 – Epoxy paint for industrial floors
100% solids epoxy paint for medium thickness coatings. Allows the application of layers of up to 1mm in a single pass.
Fast curing polyaspartic products
---
Polyaspartics are highly reactive products, ideal to use in industrial rehabilitation where time is essential.
Kryptanate M – Fast curing finish
Two-component polyaspartic coating on solvent base (high solids) for surface protection. Also available as Kryptanate M Flexible.
The range Kryptanate 100% solids – fast drying without solvents
Our polyaspartics of manual application without solvents. The Kryptanate 100 range has high strength and fast curing even at low temperatures. Available as Kryptanate 100, Kryptanate 100 LV low viscosity and Kryptanate 100 Flex, with some flexibility.
If you need a non-slip paint for outdoor and indoor floors, the Kryptanate range is a very good option. Mixing it with coarse or fine AntiSlip additive gives a rough, slip resistant surface.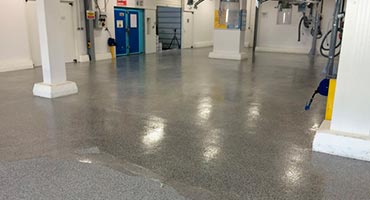 They are ideal for application as finishing in industrial flooring systems. It is passable after two hours or even earlier.
Do you want to be a Krypton distributor?
We have representation in all continents and continue to expand our territory.