The mortar self-levelling Raycrete SL is a real wonder for applications on all those floors subjected to significant aggressions of cleaning and disinfection. This makes it ideal for applications in the food industry.
Raycrete SL is a cementitious polyurethane with high mechanical and chemical resistance and without solvents. Its properties make it a very suitable pavement for applications in the food industry, in food processing plants or for the chemical and pharmaceutical industries.
---
High resistance flooring for pharmaceuticals and chemistries
Raycrete SL is applied in a single hand and cures in a matter of a few hours, but reaches a mechanical, chemical and thermal resistance incomparable to other continuous coatings and adapts to the high demands of cleaning and disinfection of pavements in pharmaceutical and chemical. This makes Raycrete SL an ideal product for the applications of continuous pavements in warehouses and areas of high contact with water (pressure washes, autoclaves).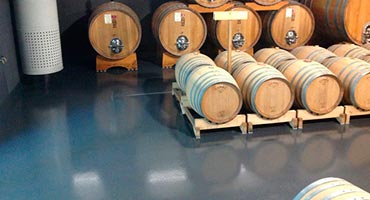 Do you want to be a Krypton distributor?
We have representation in all continents and continue to expand our territory.