Waterproofing traditional floors
Flat passable floors, covered with gravel, tile finishes, coverings exposed to the sun, etc. Safety and durability is what we always look for in a waterproofing system, no matter what use we want to finally give it. Rayston systems for traditional roof waterproofing offer exactly this: a long life for the roof and a dry life for everything underneath.
Traditional floors can be built in many different ways and receive the finish that we think appropriate. In case of tiles covered with gravel will not need a special finish, but for those decks where the waterproofing system is exposed to the weather, on numerous occasions a protective finish is required.
Exposed membranes
But not always! Our liquid waterproofing systems resist for a long time, even exposed to the weather and without a finish that protects the polyurethane membrane. This Rayston waterproofing system is the so-called Impermax Basic and also receives this name when used under tile floors or covered with gravel. It is, as the name says, a basic system, consisting of a primer and a couple of layers Impermax waterproofing, cold application.
IMPERMAX Basic System
The polyurethane membrane offers a durable protection against the penetration of liquids as long as the roof does not have to withstand pedestrian traffic beyond the maintenance and cleaning of the roof. However, it should be taken into account that polyurethane, an aromatic product, can yellow under the exposure of sunlight. If we care about aesthetics, the option to choose should be a dark colour where you do not notice the change of colour, or switch to an Impermax Plus system, with a protective finish.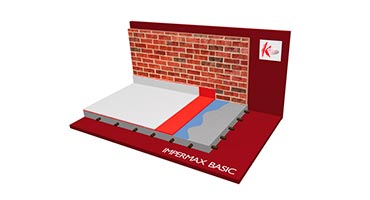 IMPERMAX Plus System
When we need special protection against pedestrian traffic or an aliphatic finish whose colour does not degrade under the impact of sunlight, our option is undoubtedly the Impermax Plus system. Its multiple finishes allow us to give a more active use to our roof once finished, as with resistant polyurethane finishes such as Colodur Rayston, the membrane will be ready to withstand light pedestrian traffic on flat roofs.
In addition, a reflective white finish can create the sensation of a cold roof, helping to keep out the heat of the sun and to obtain a more pleasant climate in summer.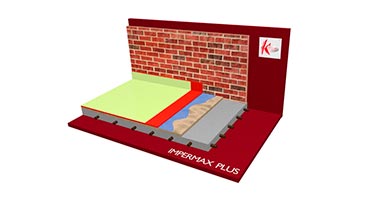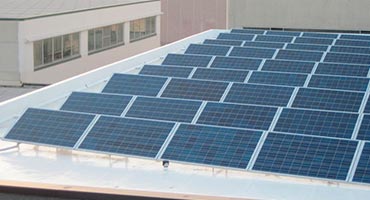 We have representation in all continents and continue to expand our territory.