Waterproofing of roofs, balconies or terraces
Leaks! Is there a worse nightmare than seeing it rain inside your house? Fortunately, effective and lasting measures can be taken against dampness and water from the first steps of the construction of any building. This way, no home will have to fear for unwanted floods or the consequences that come with it.
The Rayston roof waterproofing systems, moreover, adapt to any type of need, size, end use and support that the job can present. Rayston certified systems are durable and reliable, so that your customer will be more than only happy, they will be dry.
Rayston systems for waterproofing
A safe choice
Of course, not only can they be applied in new construction. Our products based on polyurethane or polyurea can also be used perfectly in rehabilitation works. If you want to learn more about Rayston systems and how they are applied, visit our courses and training section, or contact us directly. Our team will be happy to answer your questions, reply to your enquiries and even offer trainings so you can learn to apply the different products on any type of deck, terrace or balcony.
Our roof waterproofing systems have the necessary certifications to guarantee you and your customers complete peace of mind for years: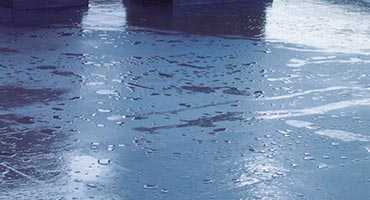 ETAG 005
With Impermax as main membrane: 10 or 25 years
With Impermax 2K as main membrane: 25 years
With Impermax Polyurea H as main membrane: 10 years
With Polyurea Rayston as main membrane: 25 years
Types of systems for roofs
As we have already advanced, we recommend one system or another based on many variables. On the following pages you will find information about the different systems based on the use that will be given to them. According to this classification, we can highlight the following systems as the most important roof waterproofing.
We have representation in all continents and continue to expand our territory.