Containment of water - tanks and polyurea for swimming pools
From plumbing and water tanks to swimming pools. Whenever it is necessary to contain water, there is a Rayston system to make it possible. Krypton Chemical has a wide variety of solvent-free products for the treatment of water structures, from waterproofing small sources and pipes, to the construction of huge water tanks. Of course, with all the necessary certifications to ensure that the contact with the liquid is safe.
Types of water sealers for hydraulic structures
At Krypton Chemical we know perfectly how to adapt our offer to the needs of the customer. We have a wide range of products and systems for the waterproofing of all types of hydraulic structures.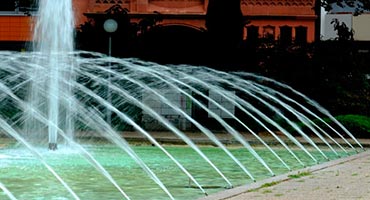 Systems for drinking water tanks
Waterproofing a closed structure as it is usually a tank is a challenge, if it is also intended to contain drinking water, it requires special features so that the continuous contact between the water and the membrane does not pose any risk to the health of consumers at a later moment.
The Rayston systems for the waterproofing of water tanks have passed the necessary tests and are certified for contact with water intended for human consumption.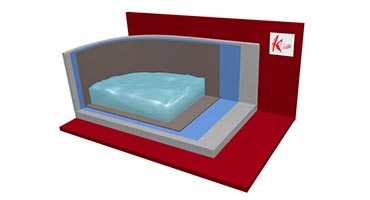 Rayston systems for open structures
Rafts, lakes, fountains, etc. In open structures waterproofing membranes will be exposed, in addition to water, also to sunlight and will be more prone to come in contact with dirt and loose particles. In Krypton Chemical we have adequate systems for the waterproofing of all types of hydraulic structures.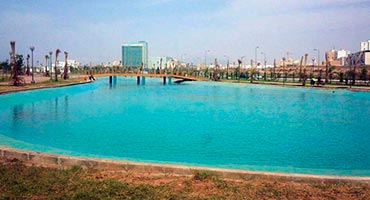 Rayston systems for swimming pools
At Krypton Chemical we have different systems based on polyurethane or polyurea for swimming pools. In the case of pools, the waterproofing layer has to withstand much more than just litres and litres of water. Chemical disinfectants such as chlorine can damage depending on the type of material and the impact of the sun through the water could damage some membranes. At Krypton Chemical, however, we know the needs of swimming pool waterproofing and what their risks are.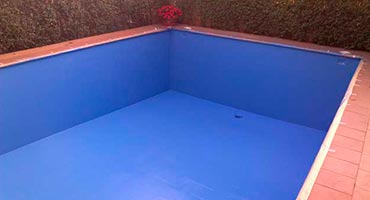 Do you have to waterproof a tank, a pool or even have an industrial waterproofing project?
Ask for information without commitment. Our technicians will be happy to assist you.
Contact now
We have representation in all continents and continue to expand our territory.