Civil work, bridge boards and concrete structures.
In addition to waterproofing of roofs or reservoirs and waterways, there are many other fields of application for waterproofing products from Krypton Chemical. Below you will see how different situations, supports, needs and climates may require different waterproofing systems.
Waterproofing of bridge boards
Our waterproofing system with flexible hybrid polyurea Impermax Polyurea H Flex, has ETE 16/0149 certification, according to ETAG033, for the waterproofing of bridge decks, an essential step in the construction of bridges, to guarantee the safety of the construction during a long time.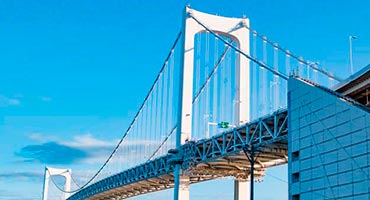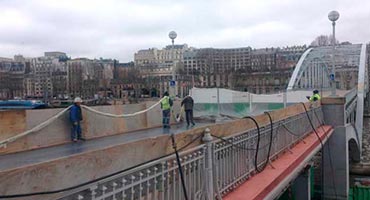 Waterproofing of parking floors under asphalt
At Krypton Chemical not only do we have a special system for parking floors, we also have it for those situations in which it has to be covered with hot asphalt. In this case, the membrane will have to withstand very high temperatures without losing its mechanical and waterproofing properties.
Other applications of Rayston systems for waterproofing:
But this is not all. Rayston waterproofing systems are applicable many more times, such as in the following situations:
Waterproofing of wet rooms
Foundation waterproofing
Protection of concrete structures
No matter what your needs are, at Krypton Chemical you will find everything you are looking for your next Waterproofing project. If you want to see everything that has already been done with our products, do not forget to go through our section of success stories.
We have representation in all continents and continue to expand our territory.