Pavement systems
We step on it, we stain it, we scratch it, and even then it supports us unconditionally. The floor of our house or where we work is something special and has to meet high demands for resistance and aesthetics. Krypton Chemical has developed pavement systems based on polyurethane, epoxy, polyaspartic and polyurea for any need.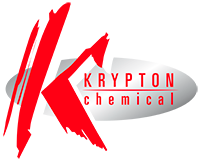 Industrial pavements, such as floors in warehouses and factories, but also garages and parking lots, need to offer a very high resistance against the passage of vehicles, the spillage of chemical substances and other daily hazards. For these cases, Rayston systems are based on ultra-resistant epoxy or polyaspartic resins, which are ideal.
Aesthetics always play an important role in pavements, but if you want to convert the floor into another decorative element for your project, at Krypton Chemical we have the solution. Self-leveling, comfortable pavements, for indoor or outdoor. We are experts in decorative pavements.
We have representation in all continents and continue to expand our territory.