At Krypton Chemical, we do not sell products.
What we offer are complete solutions to the needs of our customers, depending on such important factors as the type of surface, the execution time, and the use that should be given to the final result. Our team of professional technicians will provide you with all their experience and knowledge in order to offer you the ideal system for your next project, either being waterproofing, pavements or an application for an industrial process. Krypton Chemical will have the perfect system for all your needs.
What is it and how is a system put together?
A system is a combination of products that, together, offers the solution for the needs of the customers and their project. When deciding on a system with some products or others, it must be taken into account that for different needs there are different suitable products and it depends on what kind of material will be finally used.
Usually, a system consists of a layer of primer on a clean and dry support, one or two layers of the base product and a finish. However, this is not true in all cases. There are products that can serve as a primer and a base layer at the same time, as combinations where aggregates or special additives or systems that do not require a finish must be added.
Types of Rayston systems
At Krypton Chemical we have studied and developed all our systems with the greatest dedication, always keeping in mind the customer and their needs. We are proud to present our full range of professional solutions for waterproofing projects, pavements or industry. Do you have a project and are you looking for the right materials? Take a look at the following systems:
Covers, foundations, tanks, bridge boards, etc. Water does not only fall from the sky and not only must the roof of our house be waterproofed. Get to know all the Rayston waterproofing systems and discover how we can be helpful with your next project.
Smooth floors, comfortable floors, floors that are rather strong or floors that what matters most is the aesthetic. If for your next project you need a pavement that meets special needs, we recommend you to take a look at our pavement systems section.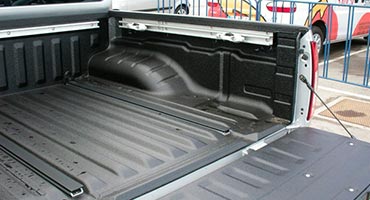 Our systems based on our range of polyureas for industry are used for the protection of surfaces in fields as diverse as the automotive industry, the military industry or the navy. But polyureas have such good characteristics that they can even be used for scenarios construction or for the manufacture of loudspeakers. Let us explain how.
We have representation in all continents and continue to expand our territory.